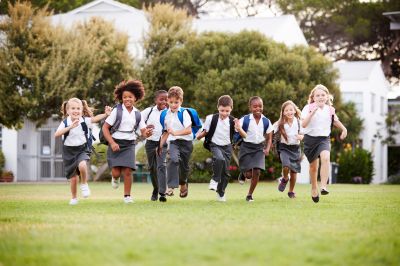 To ensure the proper protection of your religious organization, trust RH Sims Insurance to place coverage with the industry's finest lineup of insurance products and services tailored for your people, property, and ministries. As an authorized agent for Brotherhood Mutual, we offer the full range of their insurance products designed to meet the unique needs of churches and related ministries. From start to finish, our focus is to help meet the specific requirements of your ministry.
Risk Management
Property Coverage
We provide comprehensive property coverage, including automatic protection for lightning, wind, fire, and hail. Additional options include coverage for:
Equipment Breakdown, such as computers, boilers, and electrical equipment.
Newly acquired or constructed property.
Personal effects and property of others.
Pastor's personal property.
Ordinance or law.
Indirect Loss.
Other available coverages under property coverage include:
Crime: Provides protection for money and security losses resulting from theft, employee dishonesty, forgery, and alteration.
Inland Marine: Broad insurance coverage for valuable possessions that may be transported from one place to another.
General Liability Coverage
Our general liability insurance covers the church's legal liability resulting from injuries to people or damage to their property.
Church Medical
This coverage provides primary payments for injuries occurring on your premises and accidents resulting from church activities away from your premises.
Liability options available:
Hired and Non-Owned Auto Liability: Provides excess liability and medical coverage for the church in case legal liability arises from the use of a non-owned or hired auto.
Directors, Officers, and Trustees Liability: Provides coverage for wrongful acts of church directors, officers, trustees, business administrators, and ministers.
Employment Practices Liability: Covers the church in areas relating to employment, including discrimination, wrongful termination, and sexual harassment.
Sexual Misconduct Liability: Provides coverage that protects the church from legal liability arising from acts of sexual misconduct by a staff member or volunteer.
Employee Benefits Liability: Provides coverage for negligent acts, errors, or omissions arising out of the administration of employee benefits programs.
We also offer the following medical coverages as enhancements under your general liability medical coverage:
Day Care and School Medical: Provides excess payments of medical expenses for accidents resulting from activities scheduled and supervised by your church or on its behalf.
Interscholastic Athletic Medical: Provides excess payments of medical expenses for accidents that might result from practicing, instructing, and participating in athletic events.
Additional Products Available:
Business Auto Policy
Umbrella Policy
Workers' Compensation Policy
Individual Life
Key Man Policy
Group Life
Short Term Disability
At RH Sims Insurance Agency, we are committed to providing you with the best insurance solutions for your ministry's unique needs. Contact us today to discuss your requirements and find the perfect coverage for your religious organization.